Recruitment policy
Cenexi has a dynamic recruitment policy by recruiting every year about 125 employees in France and 50 in Belgium as well as about 50 work-study students.
CDMO: A STRATEGIC ACTIVITY AT THE HEART OF HEALTH SAFETY AND SOVEREIGNTY ISSUES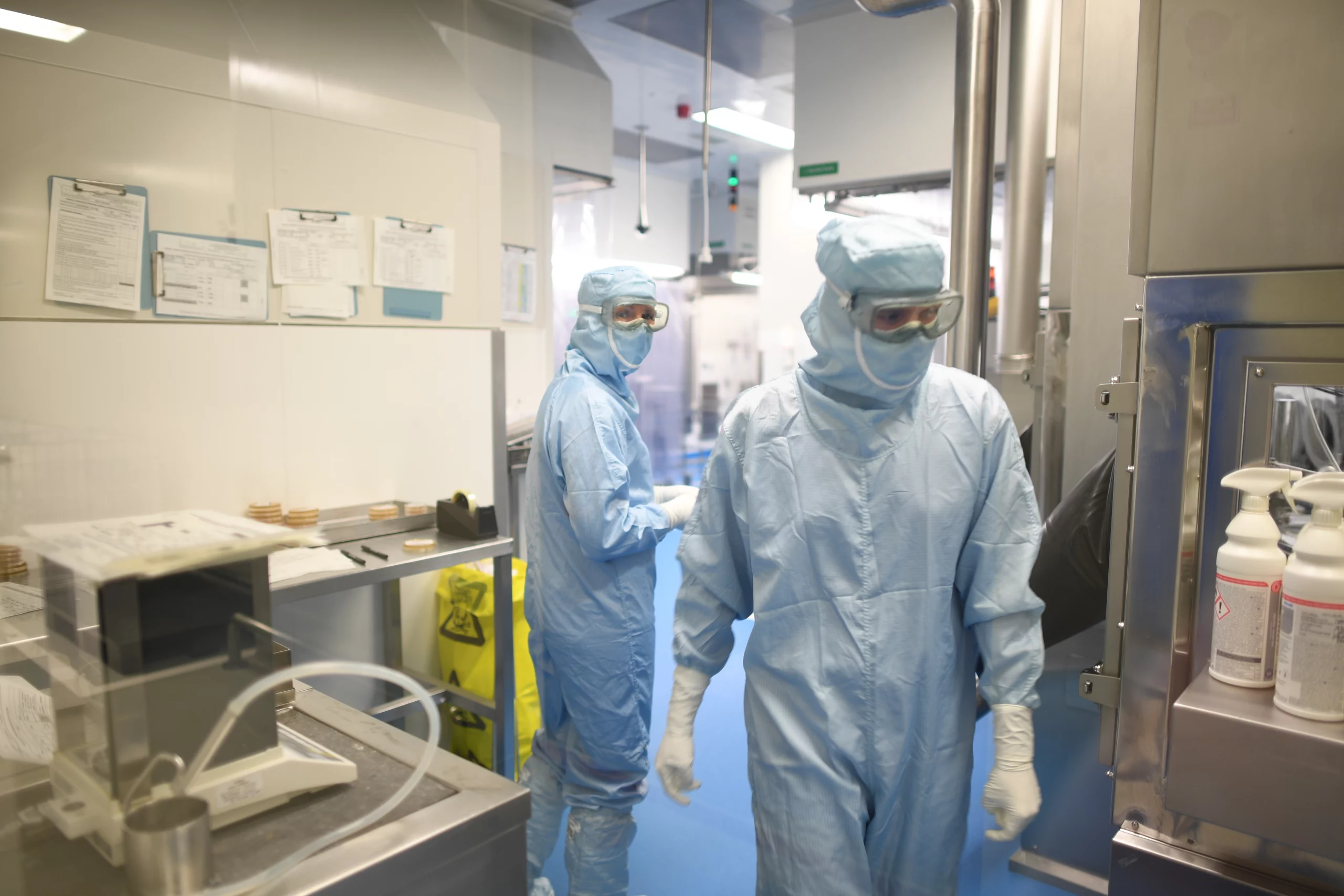 The pharmaceutical industry plays an essential social role in the protection of the health of populations, with the aim of preventing diseases and treating patients. The Covid-19 health crisis really revealed its usefulness and highlighted the need to stop being dependent on foreign productions.
The industrial reconquest led by the French public authorities, combined with the imperative to relocate drug production to France, have transformed CDMOs like Cenexi into key actors.
Furthermore, today, nearly 85% of French biotech companies outsource the production of drugs (and biomedicines) or, upstream, their research and development activities – the Group is indeed the partner of choice for several innovative biotech companies. This trend is expected to accelerate by 2030 due to the development of innovative biopharmaceuticals and increasingly specialized medicine.
As such, recruiting new talents is now essential for all industry stakeholders. It makes it possible to maintain competitiveness and quality levels, while adapting skills to emerging professions.
With its four production sites and some hundred customers serving 124 markets worldwide, Cenexi has a dynamic recruitment policy: in addition to around 50 work-study students, the Group recruits around 125 employees in France and 50 in Belgium every year.
Its specialization in high value-added products also requires it to have qualified and well-trained employees throughout their careers.
This recruitment policy focuses on the following:
The desire to sustain employment: this is the reason why the majority of the positions offered are under permanent contracts, and many short fixed-term or temporary contracts turn into long contracts
The preponderant weight given to diversity and inclusion: we ensure the essential balance between seniors and young graduates, in order to perpetuate knowledge and ensure transmission, while integrating new technologies and preparing for the future of the company
The importance of continuous training: we ensure a permanent upgrade on skills, regulations, technological changes, etc.*
The weight given to work-study programs: we strongly believe in this type of training, which gives students a first experience of the business world and allows them to better understand their future choices. We permanently have around fifty work-study students spread across our various sites and departments. At the end of their apprenticeship, they know the company's processes and its culture and are very efficient. Depending on the year, we can convert up to a quarter of work-study contracts into permanent contracts
* For example, when we recruit for production-based positions, we know that we can provide training for our future employees in these highly technical jobs. We therefore take advantage of this to focus on soft skills.

Interested in learning more about the pharmaceutical industry?
Click on the button below to discover our jobs.